Replacement Bleacher Boards
We supply replacement boards for any type of indoor bleacher. These boards come in #1 grade laminated southern yellow pine. They are sanded, nosed and stained with two coats of high gloss bleacher finish.
We have various finishes available to match your existing bleacher boards: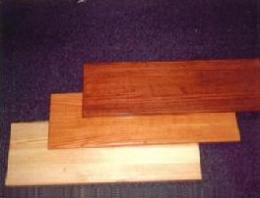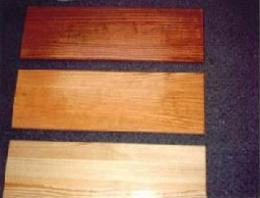 Light, medium, and dark finishes compared
We are able to install deck enclosures on almost any existing bleacher, improving safety by closing gaps.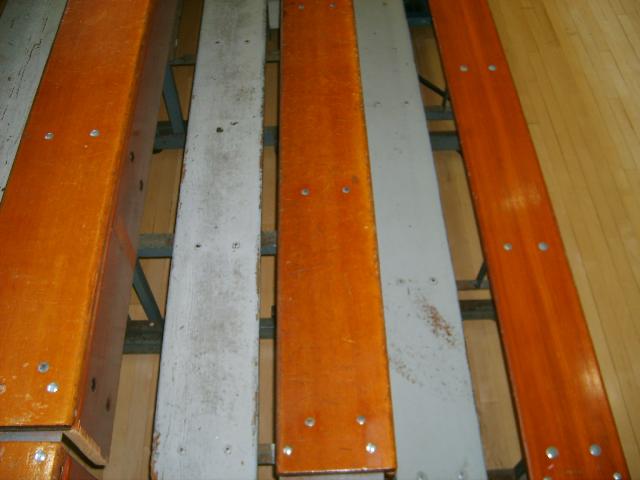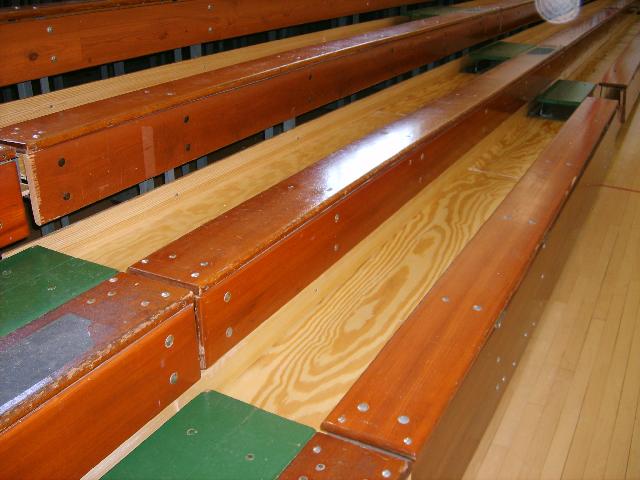 Before and after installation